The 2020-2022 Executive Board was elected on Tuesday, November 12, 2019 and took office January 1, 2020.
For more information, please contact the appropriate member below:
---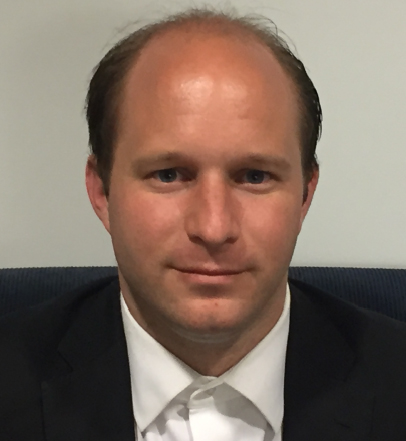 Michael DeLong grew up in California, went to a small liberal arts college in Oregon, and moved to Montgomery County in 2015. From 2013-2015 he worked to reduce gun violence and ran a successful campaign for County Commissioner. In 2017, Michael helped organize the successful consumer opposition to harmful health insurance mergers, and in 2017 and 2018 he also worked for Maryland State Delegates Ariana Kelly and Marc Korman. Currently he works for an antitrust lawyer opposing anti-competitive mergers and mobilizing consumers to lower prescription drug prices. Michael also volunteers for numerous advocacy groups, and in his spare time he likes American history, jogging, and cooking various dishes from all over the world. As President, he is working to grow and strengthen the Montgomery County Young Democrats in every part of the county.
---
Teresa Woorman – Vice-President
Teresa is currently Director of Finance for a non-profit arts organization in Bethesda, MD. Teresa has extensive experience in managing political campaigns in Montgomery, Prince George's, and Anne Arundel counties in Maryland. She has also served as Chief of Staff and Legislative Aide at the Maryland House of Delegates and the Maryland State Senate. Teresa is a graduate of the University of Maryland, College Park and Montgomery College.      
---
Steven Cenname – Secretary
secretary@mcyd.org
Steven Cenname is a lifelong resident of Rockville, Maryland (D19) and currently works as a government affairs and policy analyst for The American Association of Colleges of Nursing where he works on issues like health care and the DREAM Act. He is also the current secretary for the District 19 Democratic Club. Before his time at AACN, he worked on the staff for Del. Maricé Morales, where he worked on a bill to combat the over-medicating of students with ADHD, which passed unanimously in both houses. He also worked as a legislative affairs consultant for a mental health nonprofit in Towson and as a state policy fellow for The Arc Baltimore. In college, he was president of the Salisbury University College Democrats, and collaborated with other chapter presidents to revive the state chapter. He received his Master's Degree in Public Policy from Johns Hopkins University and his dual-BA in political science and environmental studies from Salisbury University.
---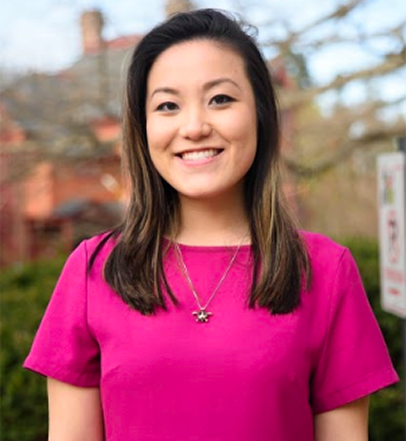 Kathleen Bender – Political Advocacy Director
Kathleen Bender was born in China and was adopted when she was one year old. After attending high school at Sandy Spring Friends School in Montgomery County, she went on to receive a Bachelor's degree in Government and Politics from the University of Maryland, College Park. Kathleen credits Congressman Jamie Raskin for her interest in state politics, as her first political internship was with his Democracy Summer program back in 2016. Since then, Kathleen was an intern in Majority Whip Steny Hoyer's district office, an intern with the Center for American Progress' K-12 Education team, an intern with the Maryland General Assembly, and a Field Organizer for Montgomery County Council At-Large candidate Hans Riemer. Kathleen currently serves as the Chief of Staff for Maryland State Delegate Jheanelle Wilkins (District 20 – Montgomery County), where she interacts directly with constituents and works behind the scenes on legislation, including: Promoting education for incarcerated individuals, ending the racial disparities seen in maternal mortality rates, creating a trauma-informed approach in schools, and protecting tenants from being unfairly evicted.
---
Margie Delao – Communications Director 
margie.c.delao@gmail.com
Margie immigrated from Honduras with her family in 1997 a
t the age of 2 and ever since has resided in Maryland. Growing up in Montgomery County, she developed her passion for public service from her experiences working as a mentor for the City of Rockville Mentor Program. She attended Washington College where she pursued a degree in Political Science and Hispanic Studies. During her time at Washington College, Margie was the Vice President of the Dia de Día de Fútbol literacy planning committee, the Secretary of the WAC Maryland Student Legislature, and the Director of Programming of the WAC Panhellenic Conference. She also interned for the C.V. Starr Center for American History as an Oral History Intern and for Delegate Bonnie Cullison as a Legislative Intern during the 2017 legislative session. Margie currently works as a Project Manager at a translation company where she leverages her love of languages, passion for community development, and Spanish proficiency to coordinate translation resources for nonprofits, schools, government departments, and organizations across the state and nationally.