Featured Event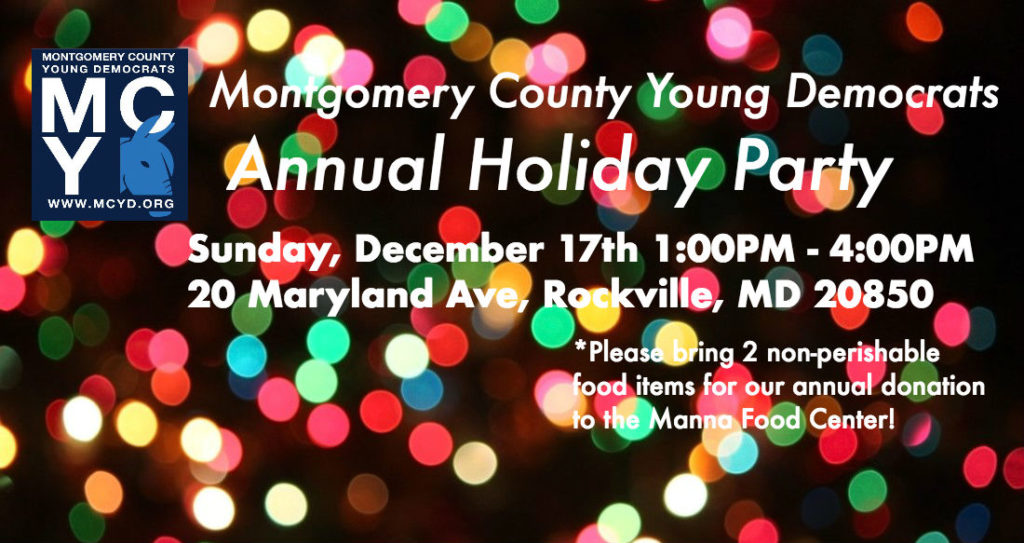 Please join MCYD for our Annual Holiday Party!! We want to enjoy the holiday season with you and celebrate the hard work we've done this year. The event is kid-friendly as well as free and open to the public, so bring a new face!
We ask that you also bring (2) nonperishable food items for our annual donation to the Manna Food Center in Gaithersburg – for suggested food items, please visit (http://www.mannafood.org/wp-content/uploads/2015/08/Most-Needed-Foods-List_Manna-Food-Center-1.pdf)
Monthly Meeting:
Join us at the Silver Spring Library for our last monthly meeting of 2017!
Board Elections: Time flies when you're fighting for change! After 2 years of service, our current Board term is coming to a close – which means it's time to select new leadership!!
The following candidates were nominated at the October Monthly Meeting and will be able to appear on the ballot:
Candidates for President: Michelle Ngwafon
Candidates for Vice President: Amina Gilyard James
Candidates for Treasurer: Michael DeLong
Candidates for Secretary: Steven Cenname
Candidates for Membership Director: Vikrum Mathur
Candidates for Communications Director: Sydney Harper
Candidates for Political Advocacy Director: Scott Brown
Canddiates for Programs Director: Teresa Woorman
*Our bylaws do allow write-ins fitting the nomination criteria to be nominated from the floor on Tuesday. See http://www.mcyd.org/about-us/bylaws/ for more information.
—————————————————————————————————————————————————-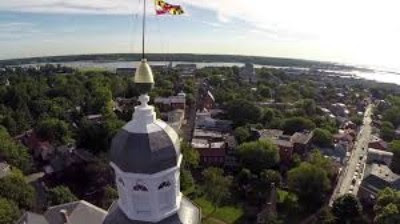 Legislative Preview: The 2018 legislative session is right around the corner and it's not too early for MCYD to start to plan our legislative advocacy around the issues that matter most to us. We want to be organized and effective heading into 2018 so we can help get progressive wins out of Annapolis! Join us for an interactive strategy session where you'll help us begin to plan our advocacy campaigns for next year!
Here are some upcoming events!
MCYD Monthly Meeting: Board Elections & Legislative Preview
Tues. 11/21
Silver Spring, MD
RSVP
Montgomery County Democratic Holiday Party
Sun. 12/10
Rockville, MD
RSVP
Women's Caucus Happy Hour w/ Legislators, Advocates, and Allies
Sun. 12/11
Silver Spring, MD
RSVP
Committee for Montgomery Annual Legislative Breakfast
Thurs. 12/14
Bethesda, MD
RSVP
MCYD Holiday Party
Sun. 12/17
Rockville, MD
RSVP
*MCYD provides information about certain events as a service to the event hosts and our members. Events in gold serve as public notices for our members. They are not hosted, co-sponsored, or endorsed by MCYD. MCYD recommends that you contact the host before attending an event to confirm the date, location and other details.
To request that an event be shared on this calendar, contact us at MoCoYoungDems@gmail.com